I'm thrilled to publish our first post in our blog series "Hearing from successful South African handmade businesses and why we should listen to them." Jumping right in, a massive thanks to Hello Nünü for her valuable advice and words of wisdom gained from running her own successful handmade business, and trust that there is invaluable advice to be gained by many people starting off on their own creative business adventure!
Hello Nünü's baby range makes the perfect "welcome to the world" gift with our handmade clothing, blankets and accessories. These exceptional keepsakes are made with the highest attention to detail and from high quality materials.
Owner/Designer Francoise Brand, works very hard to ensure that each item is unique in some way and these bespoke pieces have become so popular that there is now a waiting list.
Hello Nünü is expanding our range to include knitwear for adults and 'Spring – Summer' dresses for little girls. The existing range is available throughout the year and this includes knitted and crochet clothing, blankets and other home accessories.
Email address: info.hellonunu@gmail.com
Phone Number: 071 875 25 86
Hello Nünü's website address: www.hellonunu.com 
Facebook Page: Hello Nunu
Twitter Account: _hello_nunu_
Some background information
I run my own Property Management company in Cape Town, managing luxury holiday apartments and homes for short term lets and I am a single mom. In 2009 my daughter was born, and my mother and I started knitting her little jerseys and blankets. I started getting orders from friends and family members and within a few months I had orders flooding in. That was when I had to make a very important decision; "Do I try and turn my hobby into a profitable business?"  
When I made my decision to give it a go, I reached out to family and friends for their guidance and ideas for a business name, then my logo, website, business cards and labels had to be designed and made, and I had to decide on the packaging and delivery of completed orders. I looked online for ideas, and I made a scrap book with pictures of ideas that I liked.
From there I started a Facebook Page and Hello Nünü was subsequently founded in early 2011.
My biggest hurdles that I face on a daily basis:
There are never enough hours in the day: being a single working mother of a two year old is challenging on its own – never mind the fact that I still need to make time in my day for Hello Nünü.  My day starts at 6am with the morning school run, then I do Property Management work until 1pm and then my daughter gets home from school. While she naps I do Hello Nünü marketing/website design/facebook page updates/concept design and then it is the end of the day! My evenings are dedicated to my daughter and then to my knitting, whether I am trying out new designs or completing orders. I have not gone to bed before 1am in over a year.
Only having small amounts of money to inject into the business: I have dreams of having an extra R20, 000.00 just lying in my bank account – but alas, I do not. I have had to accept that I can only take small steps forward, and that building this business will take a lot of time and energy to get me to the point when I can afford to be where I want to be.
Finding skilled and dedicated employees: In my first year I interviewed fifty seven ladies who all responded to my adverts for 'skilled knitters with experience in crochet'. During the interviews I asked them to show me how they knit and only twenty four ladies knew how to cast on, and only four ladies knew how to follow a pattern. It was an absolute nightmare! I am happy to say that I have two wonderful ladies who work with me now – but if I want to keep expanding and growing, the hunt will have to continue.
The non-negotiables when it comes to running my own creative business:

Quality Control plays a major role in the running of a successful business. I have to check each item that is made, to ensure that the quality and finishing of the order is up to my standards.
Organisational Skills: I find that I struggle to keep on top of things if my life is not in order. I have to keep my order forms up to date, I have to keep a record of all payments made and those payments that are due, I have to ensure that enquiries sent via my website/facebook page/email are answered efficiently and that I follow up with clients once they have received their orders. To be able to run two businesses and a home is challenging – but when you equip yourself and keep things organised, you will find that everything runs so much smoother!
Allow time for yourself! You cannot expect your creative juices to flow if you are over tired and unfocused. I have to remind myself that life is not all about work and constantly aiming for the future – it is about the here and now, so take the time to breathe in some fresh sea air and feel the sun on your skin! You will be amazed at the difference it makes.
Tools that I use to make my life easier:
Creating and maintaining my Facebook Page has made my life so much easier! I can upload new photos/status updates/competitions and they are immediately posted on my fans' newsfeeds. I can connect and interact directly with my fans – this is very important when you are building up a business.
When a client places an order, I immediately write it up onto an Order Form and once the client accepts the quote, I fax it straight through to my knitter/crochet lady. On the Order Form I have the clients name (as a reference), the date, the full order (including yarn used/colour of yarn/pattern needed/measurements/any other special requests) and when they need the completed item by. This way, there is no chance of miscommunication or error.
Once their orders are complete, I give the clients the option of either collecting their order or having it couriered to their door. This of course is at their own cost. I use a very reliable company called Southgate Couriers.
Marketing Hello Nünü:
Most of my marketing is done through Facebook Adverts and by word of mouth. I am in the process of designing flyers, that I hope to distribute to children's' clothing stores and boutique shops.
Where do we sell our range:
I use my website as a portfolio for my range of products. A large amount of my orders come from enquiries sent from my website and also my Facebook Page.
I have started selling at two Markets: The Treasury Market in Stellenbosch and the My Favourite Things Market (held at various venues around Cape Town).
A good friend of mine, who owns 'Mr and Ms' clothing, and I are working together to start a series of Trunk Shows that will take place at various venues around Cape Town. Visit my website for more information.
My goal for these remaining months of the year, is to get Hello Nünü into a shop or two. So watch this space!
Advice on using Social Media:
Facebook: It is so important to keep your information up to date and to post photographs of your products. Whether you take new photographs every so often or whether you re-post existing photos – you need to remind people that you exist. Spend a bit of money and get your products photographed by a professional – use beautiful yet simple props to compliment your product.
Run competitions, ask bloggers to advertise for you and share with your friends to raise your "likes".
Take advantage of Facebook Adverts. It really is worth it.
Twitter: If you are like me, and not a natural 'tweeter' then link your Facebook Page status updates to your twitter account. This lessens the time spent on status updates AND tweeting.
Website: keep your website information up to date by posting photographs regularly, and updating your news page. It is also a good idea to feature other small businesses on your website newsfeed – as this will draw their fans/followers to your website too.
Three things to focus on in the start up phase:
Draw up a Business Plan. List what you are hoping to achieve and the steps that will get you there.
Do I have enough capital to start up my business and to keep it running until I reach a point when I will start to make a profit?
Do research into that particular industry – create good contacts – do some networking. It is one thing to have a hobby and to sell to a few friends and or family members, but if you decide to turn your hobby into a profitable business, you need to be professional and start your business off on the right foot. Do not take short cuts.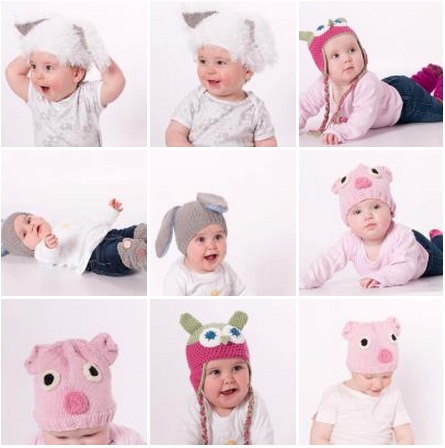 Contact Hello Nünü to place your order or visit their Facebook page to view their amazing handmade products. The perfect gift for a special little person in your life!