A little while back I asked via our Facebook page and Twitter on what the favourite markets where that our Jamtin community enjoyed visiting. Here are some of them that were mentioned from around South Africa.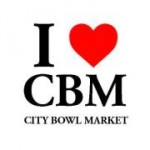 City Bowl Market on Hope – Bringing together a variety of fine foods, drinks and people. Experience an ancient way of shopping in a modern context at this high quality food market in Cape Town's City Bowl.
Venue: 14 Hope Street, Cape Town, South Africa
When: Saturday, 9am – 2pm
Phone: 073 270 8043
Email: citybowlmarket@gmail.com
Facebook: CityBowlMarket
Website: http://www.citybowlmarket.co.za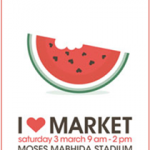 I Heart Market – I ♥ market provides a platform once a month for local foodies and designers to showcase their products
Venue: Moses Mabhida Stadium, Durban
When: First Saturday of the month
Email: thejoyteam@gmail.com
Website / Blog: http://www.iheartmarket.blogspot.com/
Facebook: I Heart Market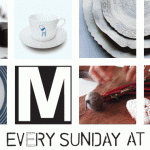 Market on Main: Market On Main is made for the people of Joburg by the people of Joburg. Our goal is to encourage inner city lifestyle, learn lots about sustainable living, and provide a relaxed and creative space for our friends to spend their leisure time.
Venue: 264 Fox Street, Joburg
When: Sundays, 10am – 3pm
Phone: 011 3340171
Email: Contact here
Website: http://marketonmain.co.za/
Facebook: MarketOnMain

Irene Market – Since the late 1980s, the Irene Village Market some 40 kilometres north of Joburg has earned wide acclaim both as a superb outdoor shopping venue and as a refreshing escape from the bustle of city life.
Venue: Smuts House Museum, Jan Smuts Ave, Irene
When: Held on the second and last Saturday of every month
Phone: (012) 667-1659 (09:00 – 12:30)
Email: irenemkt@mweb.co.za
Website: http://www.irenemarket.co.za/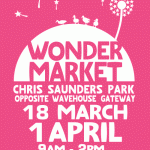 Wonder Market – Representing KZN's best in craft, design and food. In a beautiful location for friends and family to come together.
Venue: 4320 Umhlanga Rocks, Durban
When: First Sunday of the Month
Phone: 079 747 7661
Email: wonder@wondermarket.co.za

Website: http://www.wondermarket.co.za/
Facebook: WonderMarketDBN
 If you live along the Garden Route, or going to be visiting this special part of our country over Easter, why not visit their Local Design and Food Market
The Local Design and Food Market is a platform for Designers and Foodies from South Africa's Garden Route to express their creativity and skills.
Venue: Upper Level Parking Knysna Square
When: Thursday, 5th April, 5 – 9pm
Website: localdesignmarket.wordpress.com
Contact: localdesignmarket@gmail.com   
Facebook: https://www.facebook.com/KnysnaMarket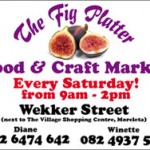 The Fig Platter – New Food market in Pretoria every Saturday and an additional Craft Market on the first Saturday of each month.
Venue: Wekker Street, near the Village shopping centre Moreleta park,
Pretoria
When: Every Saturday, 9am – 2pm
Phone: 0826474642